How to Find Your Facebook Ad Account ID
Ad account IDs come in handy when an advertiser wants to submit a request for Facebook support or to manage a client's account. This is especially important for advertising companies that often work with multiple businesses in dire need of ad management. Unlike adding a partner to your Facebook ad account on Business Manager, finding your ad account numbers takes two fast and easy steps. Follow the instructions below to find your Facebook ad account ID on https://business.facebook.com/.
Step 1: Click "Ads Manager"
Go to business.facebook.com
To get to Ads Manager, click the "Business Manager" tab then the "Ads Manager" tab appearing on the drop down menu.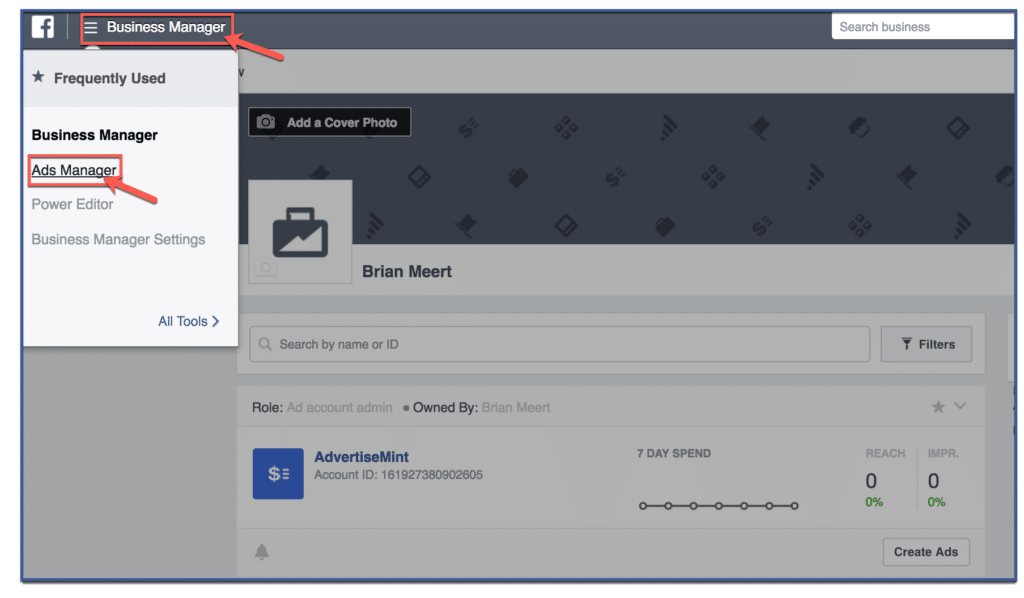 Step 2: Click "Account"
To view all your account IDs, click the "Account" tab. Your account IDs will appear under each account name on the drop down menu.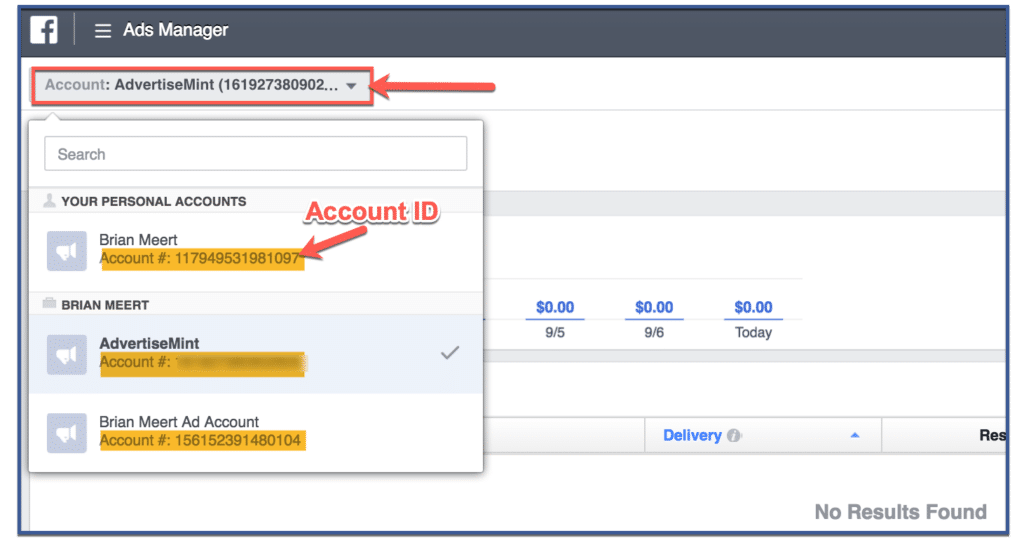 That's it! Send this number to your advertising company so they can help you manage your Ads account.
Source: https://www.advertisemint.com/how-to-find-your-facebook-ad-account-id/